On the road, there are two types of professional truck drivers: corporate drivers and owner-operators. A trucking company hires corporate drivers, whereas owner-operators run their businesses.
Both occupations are gratifying ways to make a living, but they have significant differences. The vast majority of truck drivers are hired by a firm, while one in every nine is self-employed. Before deciding which path is best for you, consider your skill set as well as your personal and financial requirements.
Here's everything you need to know about becoming an owner-operator and launching your own trucking business.
What Exactly Is An Owner-Operator?
An owner-operator, in general, owns a small firm and manages its day-to-day operations.
An owner-operator in trucking is a self-employed truck driver who transports items for customers. Owner-operators are independent drivers who are not employed by a certain firm. Instead, they may have several regular shipping clients, or they may use tools to find consistent business and earn a living.
Owner-operators typically own or lease their trucks and equipment. Many drivers operate a single rig, however, it is fairly uncommon for owner-operators to own multiple rigs and employ a few extra drivers.
Own Authority Vs Owner Operator
If you're already a company driver but want to start your own business, be sure you understand what you're getting yourself into. Obtaining authority allows you to make all of your own decisions, but it also necessitates business knowledge and all of the obligations that come with owning and running a corporation.
Another option is to become a sole proprietor without obtaining authority. In that case, you own your vehicle but work independently under the supervision of a larger carrier. Before you pick a choice, make sure you understand the advantages and disadvantages of each. When you know all of the information, it is much easier to choose the best option for you.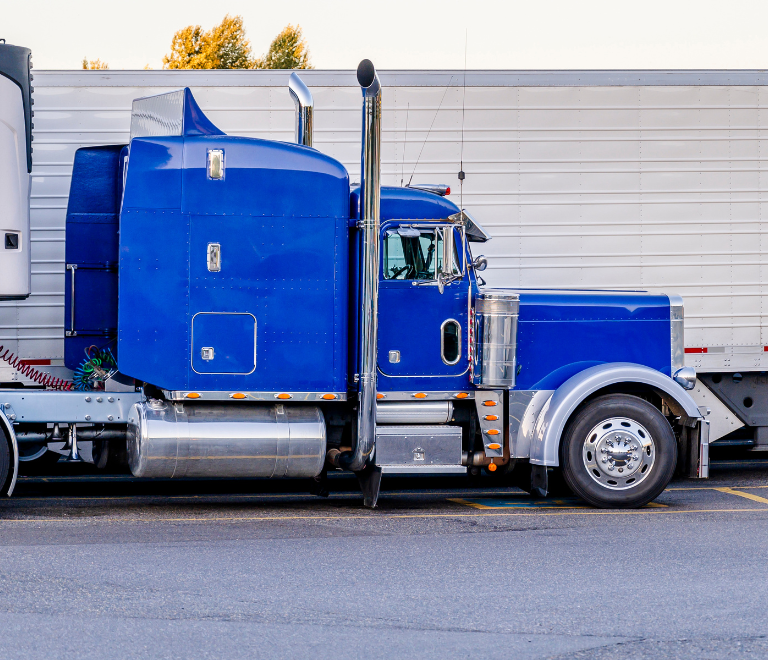 Owner-Operator Vs Company Truck Driver
If you presently drive for a company but want to become an independent owner-operator and start your own business, it's vital to understand the differences and their various functions in the trucking industry.
The following are the most significant changes to your role.
A company driver uses company-owned and supplied equipment. An OO (owner-operator) is the only owner of the vehicle or truck.
A cargo is assigned to a company driver by the dispatcher. OOs find and choose the freight they will transport, either on the spot market or via a trucking company lease. Most OOs locate their loads on load boards, which allows you to find cargo quickly and easily.
The function of a company driver is to pick up and deliver loads defined by the company. OOs are in charge of all aspects of running a small business, including locating freight, transporting goods, handling bookkeeping and paperwork, and making financial decisions.
Company drivers are not responsible for fuel, truck maintenance, repairs, or insurance. These costs are borne by the employer. All costs connected with owning and operating a trucking firm are borne by OOs.
A company driver is paid by the mile and may earn additional compensation in the form of a raise, bonus money, or income for responsibilities other than driving the truck. OOs generate money as business owners by negotiating rates with brokers, whether on a load-by-load basis or according to contractual payment conditions.
Tips To Becoming A Successful Owner-Operator Truck Driver
Many owner-operators start their trucking careers as company drivers before going independent, but that doesn't mean you can't start as an owner-operator. Driving knowledge and skills are largely the same for each job.
Nonetheless, each strategy has advantages and disadvantages. As a company driver, you will not be required to purchase or lease a vehicle or handle your business expenses. However, as an owner-operator, you may be your boss, take whatever loads you want, and possibly earn as much as you like; however, you will need to invest in vehicles and equipment.
Here are the stages to becoming a successful owner-operator truck driver.
Consider Your Particular Situation
Becoming an owner-operator, and truck driving in general, is more than a job. It's a way of life for them.
OTR truck drivers may be separated from their families, friends, and homes for weeks at a time. As a result, if you are a single parent or care for an older family member, it is a challenging professional decision.
Experience is also important. Many owner-operators start as company drivers because it is a fantastic way to gain road experience without taking on too much personal or financial risk.
You don't have the built-in resources of a major corporation as an owner-operator. Make sure you're prepared to take on the responsibilities of driving and running a business, from bookkeeping to regulatory compliance.
Examine Your Financial Situation
Starting on your own necessitates personal investment, which may include incurring additional debt. Examine your financial status before purchasing or leasing a vehicle.
If you have a family that relies on your owner-operator income, save up for an emergency fund before venturing out on your own. This provides a safety net if you have slow months or it takes a long time to achieve consistent loads.
Put all of your financial information into a spreadsheet to determine how much money you'll need to make each month to cover your costs. You'll have to estimate how much you can earn on your routes, so make conservative predictions to be safe. This should give you a good indication of how much time you'll need to spend on the road for your business to succeed.
Obtain a CDL (Commercial Driver's License)
If you do not already have a commercial driver's license (CDL), you must obtain one to become an owner-operator.
It's not difficult, but it's a little more complicated than getting a regular driver's license. You must pass a physical exam, choose your license type (most likely Class A), take a knowledge test, acquire your CDL permit, and then take the CDL skills test to be fully licensed.
Create A Company
Before applying for a USDOT Number, you must first establish a legal business, as the Federal Motor Carrier Safety Administration (FMCSA) will quiz you about your business operations.
To begin, go to the website of your state's secretary of state and search the database to determine if your business name is available. You must then choose a business structure.
A sole proprietorship is a one-person business with no employees, and the business does not exist independently of the individual.
As a lone proprietor, you can make business decisions without consulting a partner or a board of directors. The disadvantage is that all financial and legal parts of the firm are linked to you, so your assets may come into play if your business is sued or you have debt problems.
An LLC provides the same benefits of pass-through taxation as a sole proprietorship but without the danger of personal liability. Only your business is accountable with an LLC, and your assets are shielded. A single-member LLC, a partnership, or a multi-member LLC are all options.
Finally, you could incorporate. This could be a fantastic alternative if you want to start a larger trucking company or if you plan to expand and hire more people. However, because this forms a separate corporation for tax purposes, you lose the benefits of pass-through income.
Complete the application and pay the registration fee once you've settled on a business structure.
These are just some steps to becoming a successful owner-operator. In the next part, we'll dive into more details on how to grow your trucking business.