Companies are finding it increasingly difficult to recruit qualified drivers with Commercial Driver's Licenses (CDLs). As more drivers retire, there aren't enough fresh workers to replace them. This means that now more than ever, you must discover the best applicants to fill open positions in your trucking firm. The driver deficit is not going away anytime soon. It's a complicated problem that impacts the entire industry. Luckily, you have options. You can make efforts to make it easier to find CDL drivers, allowing you to fill open positions more rapidly.
How To Find CDL Drivers
A step-by-step guide to hiring suitable experienced CDL drivers and assembling a dependable trucking team. These recommended hiring practices apply to both independent owner-operators and trucking businesses.
Discover What It Takes To Attract The Top CDL Drivers
What makes your business different from your competitors? What do you accomplish better than others? List your company's unique selling qualities. For example, you may be a top carrier in your region, pay higher-than-average earnings, or provide drivers with greater possibilities for home time. Whatever you do, make sure your best CDL drivers are aware of it.
Drivers want to work for a firm that recognizes their efforts, provides possibilities for advancement, and fosters a family atmosphere. Make it clear to your drivers that you are the best option for them.
CDL drivers are seeking the following:
Adequate home time
Attractive benefits
Business support and communication
Dependable freight
Fair compensation
Prospects for advancement
Regularly scheduled runs
Safe vehicles
Consider the type of commercial drivers you want to attract. What do they care about? What do they want? Knowing the answers to these questions can help you locate CDL drivers that are a suitable fit for your organization.
If you're looking for truck drivers for local routes, for example, you want someone comfortable driving in their neighborhood. When employing long-haul drivers, you want someone willing to drive hundreds of miles per week. Older drivers may want more predictable home time, but younger drivers may want to work overtime. Drivers with families like more consistent cargo.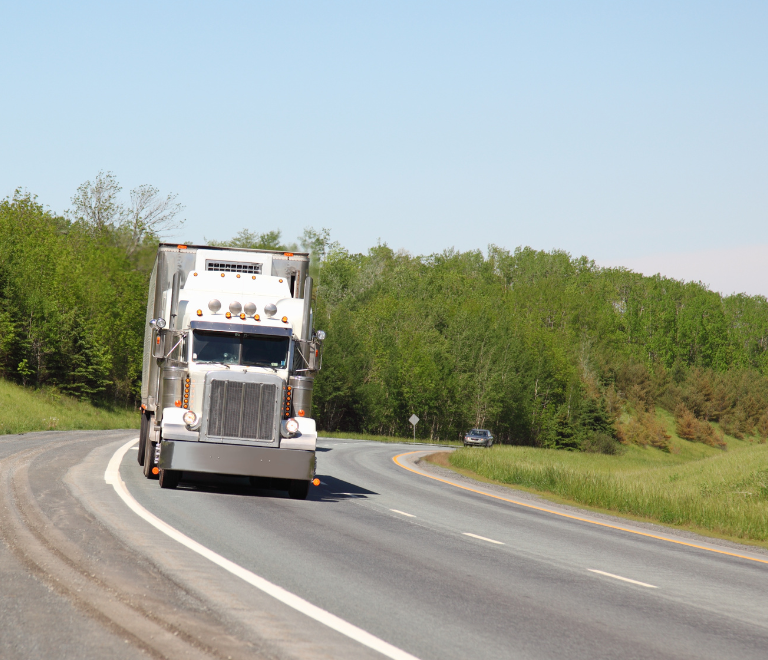 Create A Compelling CDL Driver Job Posting
Make yourself stand out from the crowd. Follow these guidelines to make one of the greatest trucking job adverts.
Create a job description first. It should include the minimal work criteria, such as the type of CDL (Class A, B, or C license necessary), years of experience, and the length of time you want the driver to stay with your organization. The more details you can give, the better.
Be specific about the location of the position.
Also, be open about potential weekend travels, the possibility of night shifts, and working on state holidays. Make it explicit, for example, if you anticipate drivers to handle hazardous goods. You don't want to sugarcoat the job's truth.
Include a list of the services that the company provides next. Do you provide competitive compensation, perks such as medical insurance, paid time off, retirement programs, and prospects for advancement?
Include a description of the company culture. What is the mission of your business? Your drivers will want to know what your organization stands for. Do you have strong family values? Do you treat your staff well? What are your drivers' responsibilities in the community?
Explain the hiring process as well. You should describe how to apply for the job, what happens next, and what the normal procedure entails. Your drivers should understand what to expect.
Include the wage range for this role. Include overtime compensation, bonuses, and other incentives.
Finally, include your contact information. This should include the company's headquarters address, the name of the person the applicant should contact, and a phone number for follow-up.
The detailed CDL job description will save you time during interviews and boost your chances of hiring the right individual.
Promote The Position
It's time to publicize the position now that you've prepared a decent job advertisement. It's critical to reach as many potential drivers as possible, which includes posting the job on as many job boards as possible.
The first step is to list your job on the main employment boards for the trucking business. The job should then be posted on the major job boards. You can also publish on local job boards as well as industry-specific employment boards such as:
Social media
Recruiting platforms
Trucking forums
Advertise Your Job On Social Media Sites
Social networking is an excellent approach to reach your intended audience. Share your job postings on the Facebook, Twitter, and Instagram sites of your organization. Make advantage of hashtags while posting on social media. Hashtags are a wonderful method to get potential drivers' attention. Some hashtags to try are:
#hiringtruckdrivers
#classacdljobs
#classbcdljobs
#classccdljobs
#careerwithtrucking
Invest In Developing A Strong Referral Program
Provide CDL driver referral incentives. Request that your current staff promote their friends and reward them for successful referrals. (Ensure that all parties are aware of the recruiting criteria, such as scheduling, the amount of highway driving, night shifts, remuneration, and, of course, perks). Referral programs will help you cut hiring time while also motivating current employees – a win-win situation!
Consider Hiring Veterans
According to the US Department of Labor, the need for truck drivers will increase by up to 48% by 2026. The reasons are obvious: the trucking sector requires a new intake of drivers as the present generation retires. The military educates people to perform under duress, which is exactly what truck drivers must do.
They are accustomed to going across the country, which makes them perfect for long-distance journeys. Veterans are used to operating as part of a team. They will blend in nicely with your current drivers. Make a special effort to contact military veterans. Post your employment on veteran-focused websites. Consider collaborating with a veterans' organization to reach out to potential recruits.
These are just some tips to help you find a reliable CDL truck driver and grow your business. If you have more techniques, please feel free to share them in the comment section.