In the first part, we've learned what an owner-operator is and what makes them different from corporate drivers. We've also talked about a few steps on how to turn this career into a successful one.
In this post, we're gonna find more ways to have a thriving career as an owner-operator.
Tips To Becoming A Successful Owner-Operator Truck Driver
Form A Business
You must establish a legal company before requesting a USDOT Number since the Federal Motor Carrier Safety Administration (FMCSA) will inquire about how your organization is run.
Check the database at the secretary of state website for your state to discover if the name you want to use for your business is already taken. The next step is to choose a business structure.
You'll probably set up a sole proprietorship or a limited liability company (LLC) if you're working by yourself. However, there are different business models to take into account. The Small Business Association has more information about starting a business.
A sole proprietor is a one-person company with no other employees, and the company is not different from the owner.
You can independently decide every business move as a sole owner without consulting a business partner or board of directors. The drawback is that since you are responsible for the business's financial and legal matters, your assets can be at risk if your company is sued or you run into debt problems.
You receive the same pass-through tax benefits from an LLC as you would from a sole proprietorship but without the personal liability risk. Your assets are safeguarded and only your firm is liable when you have an LLC. A partnership, a single-member LLC, or an LLC with numerous members are all possible.
You could also establish a business. This can be a wise choice if you want to create a bigger trucking company or if you want to grow and hire more employees. You lose the benefits of pass-through income because this creates a separate business for tax purposes.
After deciding on a legal structure for your company, complete the application and submit it together with the registration money.
File For USDOT Number
The FMCSA issues the US Department Of Transportation (USDOT) number. You are recognized as a carrier involved in interstate commerce. A USDOT number application is available on the FMCSA website.
Building a reliable business is essential before applying for your USDOT Number since the FMCSA will ask you about how your business operates.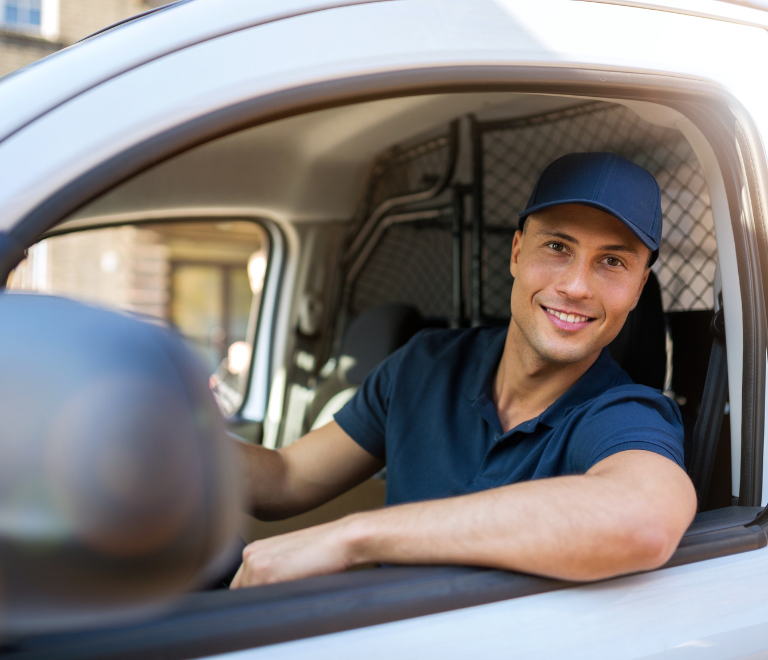 Get Your Trucking Authority
You can be recognized as a carrier "for-hire" who transports goods on a contract-by-contract basis by using your motor carrier (MC) number. You will work independently and be your own boss, unlike a driver who is an employee of a firm. This is what truckers mean when they mention "trucking authority" or "operating authority."
To explore prospects as an owner-operator, you must have both a USDOT number and an MC number. In general, an MC number is needed to move objects that have been altered from their original state, like wood that has been used to make furniture.
Typically, you may also apply for your MC Number online at the FMCSA website.
Learn more about MC Number here.
Obtain Truck Insurance
The FMCSA mandates that owner-operators with authorization have liability insurance. Although the majority of shippers and freight brokers demand $1 million in coverage, the FMCSA only requires general freight carriers to have liability insurance of $750,000.
Other insurance products, such as cargo insurance, personal property insurance, roadside breakdown protection, and others, are also available for purchase to safeguard your company.
Choose Whether To Buy Or Lease A Truck
The best choice for owner-operators is typically to own their truck, although this normally requires a sizable down payment. Get a loan for a new or used truck if you can afford a down payment, then pay it off over time until you have all of your equity.
Although leasing a car is less expensive, since you don't own it, you won't be able to create equity and you can end up spending more in the long run.
Respond to the following inquiries to determine which is best:
How long do I intend to keep the car?
Do the financing choices fit my spending plan?
Are there any tax advantages or implications?
Create A Business Plan
Before forming your business, you may need to submit a business plan. Most business plans include the following components:
Company Overview
Executive Summary
Financial Plan
Goals And Milestones
List Of Staff (if any)
Marketing Plan
An executive summary is a concise explanation of the nature of your company's operations, geographic location, and target market.
An overview of a corporation conveys a tale. If you require one to obtain financing, emphasize your prior accomplishments here. Describe your background, the origin of your company, and the reasons it will succeed.
Information about your intended business acquisition strategy should be included in your marketing plan. Add any websites, social media accounts, or networking groups you are a part of if you have any. You might also mention that you want to use load boards to find loads.
Even though your objectives and benchmarks don't have to be inflexible, having them is a smart idea. Additionally, make a list of any employees you have and create a financial strategy for your company. This should include specific figures on prior earnings and losses, as well as income and cost estimates, as well as any investments and debt you took on to launch your business.
Use Load Boards To Find Freight
You can look for trucks that match your load using the function on load boards. To find available trucks that match your search, just enter the lane, equipment type, and date for your cargo in the search bar. The trucks' distance from the actual pickup site can be used to sort the results.
Purchase An Electronic Logging Device (ELD)
Create accounts as a driver and as a fleet manager as you theoretically fill both duties. Purchase an FMCSA-compliant ELD.
To record information about hours of service, your ELD and truck must be physically or electronically connected.
Increase Cash Flow With Invoice Factoring
By accelerating the payment of your invoices, factoring enables you to enhance cash flow. You receive payment nearly immediately rather than having to wait a month for an invoice to be processed.
Observe The Golden Profit Ratio
You need to know that your owner-operator firm is profitable to determine how well it is doing. Knowing your profit margin is necessary.
Determine your gross profit first. The discrepancy between your revenue and operating costs is shown by this.
For instance, $200 in revenue less $150 in expenses is $50 in gross profit.
You can express your profit margin as a percentage by dividing your entire revenue by that amount.
$50/$200 = 0.25 or 25%
Your ratio is thus 25%.
Although there isn't a specific "golden" ratio for this calculation, most experts agree that if it's between 10% and 20%, your firm is in good shape.
Prioritize Your Health
To keep your business running if you are the only owner, you must look after yourself. Since you are an independent contractor, you won't take vacation or sick days, so any time you are away from your job is time you aren't earning money.
While traveling, prepare nutritious meals and engage in frequent exercise. When necessary, take breaks, and schedule time off to spend with your loved ones.
Long periods of travel might be lonely at times as well. Pay attention to your mental health, and if you're not feeling well, don't be afraid to ask your doctor for assistance.
Interesting Reads
Establish A Procedure For Handling Your Money
The firm needs to run efficiently, so you'll also need a simple way to track your income for tax purposes. Simple spreadsheets can be used to manage this, but there are software tools that might help, too!
These are just some steps on how to grow your career as an owner-operator. If you want more content like this, you may visit our website today!