In the current environment, truck dash cameras are becoming more and more essential. Integrating new technology into your fleet of trucks might occasionally feel overwhelming.
However, using a dash cam in a variety of settings has several advantages for truck drivers. The top 5 advantages of using a truck dash cam are listed below, along with some important specifications to consider when buying your dash cam.
Benefits Of Using Dash Cam
Evidence Of An Accident
The biggest and most common justification for purchasing a vehicle dash cam is that it can be used as evidence for accidents. It's your best chance to prove that the accident wasn't your fault. Without the video footage, the other driver might assert that you were at fault for the collision even if you weren't, forcing you to foot the bill for the repairs. Nonetheless, if you caused the accident, the video evidence can be used against you.
Keeping Your Truck Safe at All Times
Numerous dash cams can be programmed to record even when the engine is off. This enables you to monitor any activity when you're away from your truck or sleeping. When you can record while you are away, you can keep an eye on your valuables and protect your truck. Anyone who damages or tries to break into your truck can be caught on camera, thanks to your dash cam.
It also comes in handy, for instance, when you return to your parked truck and discover a dent on the bumper since you can review the footage and determine who did the damage. As a result, you can leave your car with confidence, knowing that your dash cam will keep your truck safe while you're gone.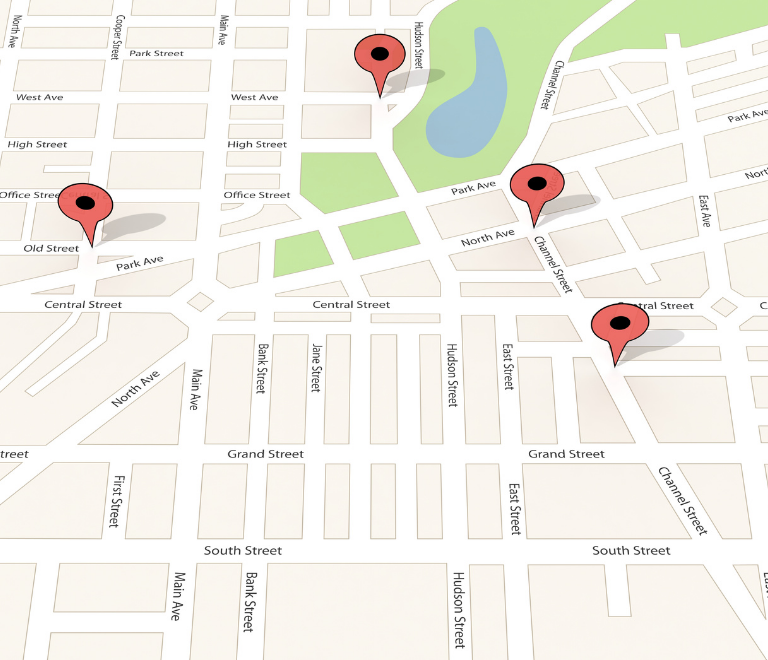 Responding In Emergencies
For anyone who might want emergency assistance in the future, live telematic dash cams are a good investment. It allows you to both record your GPS location and start a call to emergency services. Live telematic dash cams can locate your vehicle precisely in the event of an emergency or breakdown and can even immediately contact you for help.
The support of this feature helps speed up emergency service response times. If an emergency occurs, this might potentially save lives and stop further damage.
Insurance Savings
A driver's monthly price might be considerably influenced by their insurance claim history. A dash cam will give you a recorded proof in the event of an accident, allowing you to avoid having bad claims appear on your insurance. The handling of claims has been transformed by the availability of evidence from dash cam film, resulting in a smoother and faster processing of claims. The dashcam's openness and impartiality in an insurance claim helps safeguard a driver's driving history, resulting in lower rates and reducing fraudulent claims.
Training And Coaching
Utilizing dash cams for fleet training and coaching will enhance driver behavior, lower costs for your company, and eventually free up your time. Some fleet managers are concerned that their drivers may feel untrusted by their supervisors. However, by creating a deliberate implementation process that includes drivers, you may develop and enhance a safety culture.
You have the opportunity to praise safe driving practices or provide constructive criticism to help drivers avoid potentially hazardous behaviors in the future when you can watch how your drivers interact on the road.
Additionally, supervisors can support their drivers in real time with the help of the GPS features present in some dashcams. The addition of dash cams to your fleet will increase driver accountability and provide chances for training and growth. It will also help improve road safety and logistics within your firm.
Dash Cam Key Features
Video Quality
It's crucial to make sure that anything your dash cam captures is visible and clear to the viewer. Look for a wide-angle lens, night vision, and high-definition (HD) video resolution.
Durability And Battery Life
Consider dash cams as an investment; therefore you should look for a dash cam with a battery life that will endure throughout your driving hours. Some dash cams include an auto-start feature that starts recording as soon as your truck starts. Having this option will make it easier for you to have your dash camera turned on and prepared to record. Look at the dash camera's resistance to harsh elements like heat, cold, and vibrations from your truck when considering durability.
Power
Another important factor to take into account while selecting the best dash cam for your needs. You have two options for powering your dash camera. The first technique includes taking advantage of the car's electrical systems, which activate the dash camera when the ignition is turned on. The second technique necessitates manually activating the dash camera by the driver or fleet management.
Parking Mode
The dash cam can record incidents even when the car is parked, therefore this feature is crucial. When the car is parked, any movement on or near the truck will activate the dash cam's motion detector, turning it on and starting to record. When you are not near your truck, this tool will assist you in detecting instances of vandalism or attempted break-ins.
ELD Integration
A piece of electronic equipment that can automatically log a driver's driving time and duty status. You can streamline your transportation logs using this functionality.
Loop Recording
This allows the camera to overwrite the earliest videos and replace them with the most recent ones when the memory card is full. This guarantees that recording always takes place and eliminates the need to recall deleting outdated material.
G-Sensors
This is used to spot unexpected changes in direction or collisions that resemble accidents. The dash cam will automatically lock the pertinent film when an accident is detected, ensuring that it is saved to your files. The G-sensor does this to stop the loop recording process from overwriting the video recording. This feature is available on a lot of dash cameras.
GPS
The fundamental function of GPS devices is to provide directions to your future location. It's a function that all your drives will find handy. It will warn you of potential route issues and offer solutions. It will also record the car's speed, helping you maintain safe driving habits. Both fleets and truck drivers benefit from this feature. By providing drivers with dash cams with GPS, your company may be able to assess driving patterns, how they affect fuel usage and vehicle performance, and help you boost delivery efficiency.
The Future Of Dash Cams
Dash cameras will develop further in the future, just like all other types of technology. Artificial Intelligence (AI) and machine learning capabilities are crucial elements anticipated to help modernize the dashcam market. These technologies can examine film in real-time to identify unsafe actions like speeding, red-light running, and inattentive driving. To assist drivers with maintaining safe driving practices, they offer in-cab audio and visual alerts that advise the driver of certain observed actions or violations.
These are just some advantages of having a dash cam in your trucks. Let us know if there are some more.
Thank you!