Staying fit as a truck driver is challenging, especially since you're on the road for a long time.
Truckers with experience, nevertheless, are aware that getting in shape is doable with the correct exercises and proper scheduling. 
These days, truckers may also stay in shape with the help of truck stop gyms and in-cab exercise equipment.
Despite spending 300 days a year on the road, truck drivers can maintain their fitness by performing the exercises and actions listed below.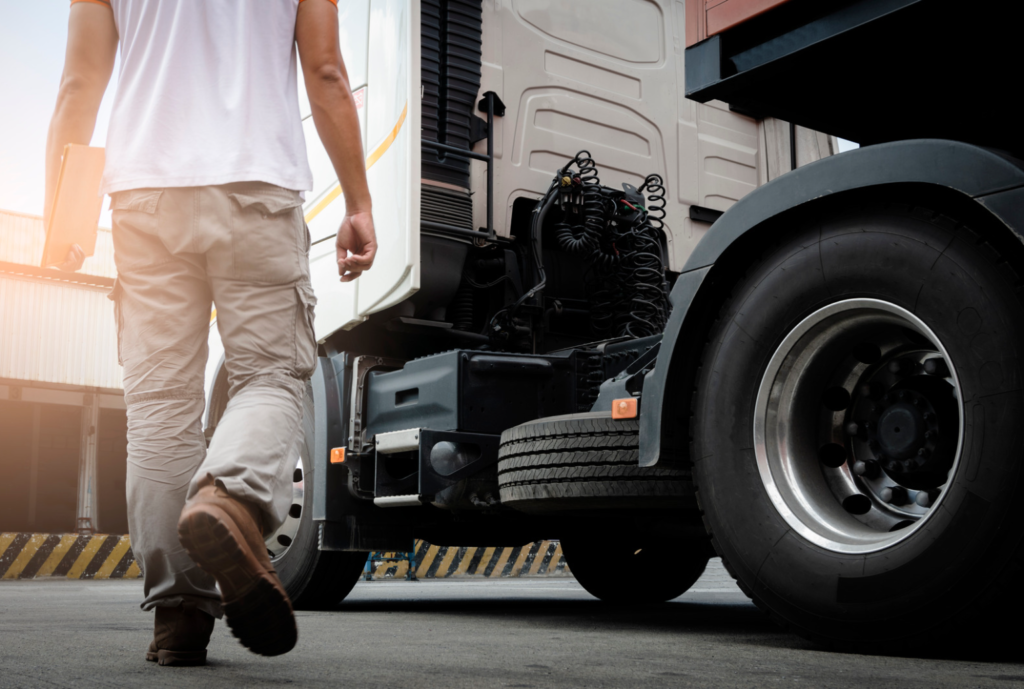 How To Stay In Shape As A Truck Driver
Workout Whenever Possible
Does your stop have any nearby trails? Perhaps another area where you might run? How about the gyms at truck stops? 
Take full advantage of any exercise-promoting resources in your area, especially the gyms! 
Run around in the park, even if it's only a small one close by.
Stick To Healthy Snacks
It's tempting to stuff up on Doritos, soda, sweets, and other snacks; however, it's not ideal.
You have little to no sleep, you're always on the road, and it's hard to even do exercise. The last thing you want is to fill your body with empty calories.
So instead of doing that, stuff on wholesome food so it's easily available when you need a snack.
Stay Physically Active
Surprising as it sounds, there are more ways than one to stay physically active even while on the road (or while taking a break), and here are some suggestions:
Take Small Equipment With You
There are many different forms of portable workout equipment that are highly effective.
When it comes to exercising while traveling, equipment like suspension cables, a folding bike, a kettlebell, a resistance training band, a rebounder, and dumbbells can be really helpful. 
Commit To A 15-Minute Workout. 
It's short and can include simple routines, such as crunches and push-ups, but as long as you do it consistently, it can help you in staying fit as a truck driver.
Exercise While Driving
Several exercises can be done while driving, for instance, an abdominal crunch. Hold an abdominal crunch for at least two minutes or the duration of a song. At every stop sign, repeat this action. 
Another option is shoulder shrugs. After all, that time spent driving is a terrific way to relieve the stress that might accumulate around your neck. If you like, you can shrug your shoulders while waiting at the red lights. When you shrug, raise your shoulders to your ears and keep them there for a few seconds before releasing them gradually. Every time you feel your body tensing up in that location, repeat this motion 15 times.
Eat Three Times A Day
It might sound cliché but it's important to avoid skipping meals. This could lead to binge eating later in the day, which makes it more difficult to maintain a healthy weight. You can reduce snacking and reduce hunger cravings by eating three healthy meals for breakfast, lunch, and dinner.
Keep Track Of Your Meals And Exercise
You may quickly identify any bad eating habits you may have or the reasons you skip workouts by maintaining a daily log of your meals and workouts.
You can use the good old notebook or download a free mobile app to track your progress.
Being a truck driver is both a challenging and rewarding job. If you want to start your career as an owner-operator, you can give us a call at 317-978-0276 or send us a message by clicking this link.