The main objective of a trucking company is to move full truckloads of cargo from one place to another. It is hardly surprising that most individuals believe that trucking businesses just provide transportation services to their clients. This is a mistake that's both sad and costly.
Normally, trucking companies can provide tailored services that can help individuals and businesses save time and money.
So if you're looking for a way to ship your goods without spending so much, using trucking services can help save a significant amount compared to conventional shipping.
Unique Trucking Companies That You Can Take Advantage Of
LTL Shipments
Some of the best trucking companies provide LTL shipments or also known as less-than-load. These are economical and environmentally friendly options.
LTL shipments are beneficial for businesses that lack the necessary inventory to fill a full load. Instead of paying a trucking company, such as a trucker dispatcher, for a full load that is only partially used, you can reserve some of the load.
The remaining space will be used by another company that has the same load or inventory.
Because you are just paying for the space you really utilize and not the area that is lying empty, your company will spend less.
Another thing is that since two or more businesses share a space, fewer trucks are required to move goods on the road, which is a better option for the environment.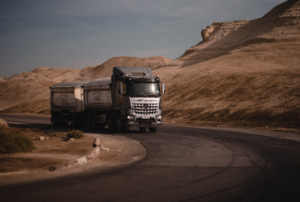 Expedited Shipping
With local trucking companies, you don't have to follow the same schedule every day or week.
Most top trucking companies or even the new ones depend on regular scheduling. Others only travel when necessary. For times when you require a speedy turnaround on deliveries, the majority will allow faster shipping.
Expedited delivery is a unique service; however, it often means paying a premium cost as they might work with air carriers or send a truck at an unexpected moment.
Each trucking company has a unique way of managing its expedited shipment program.
Those that don't provide quick shipments probably have other options. They might refer to a business that offers faster shipment or suggest a regular schedule.
Inventory Is Managed Via Digital Warehouse
Local trucking companies usually offer inventory control solutions for businesses.
Due to their prior management experience with handling the logistics of tracking cargo, most trucking businesses might be prepared for this. From that, it's only logical that they take care of your digital warehousing.
Tracking incoming inventory, upholding FIFO (first-in, first-out) inventory control, being aware of where each item is, and making all information online accessible are all aspects of digital warehousing. Creating reports, rotating stock, and handling challenging circumstances like refunds and backorders are also part of digital warehousing.
Constant Updates
First things first, you shouldn't expect that all products will be delivered without any problems. However, a good trucking company must be able to provide an update on its load on time. They should be able to give you frequent information on the whereabouts of your cargo.
You may be given access to GPS tracking so that you always know the precise position of your goods or something else just to keep you updated.
The most important tracking component is proof of delivery that's accurate and real-time.