It has never been simple to make a life as a truck driver.
Being a truck driver, like any other job, comes with its own set of pros and cons. While certain situations are uncontrollable, drivers must remain vigilant in recognizing potential hazards and learning how to deal with them while on the road.
Customers and organizations all over the world enjoy the services provided by truck drivers. However, living on the road is not easy, no matter how enticing it may appear to outsiders or amateurs.
In this post, we'll go over some of the most difficult aspects of being a truck driver. We'll also offer some recommendations to assist truckers in staying safe while delivering critical commodities and products to both individuals and businesses.
Top 5 Biggest Challenges Of Being A Truck Driver
A truck driver's life can be lonely, demanding, and or even dangerous since they are on the road for more than a day or even weeks. While there are numerous rewards and benefits to the profession, it is important to note that being a truck driver involves some very distinct obstacles. Below are the most difficulties that truck drivers confront.
Job Pressures
One of the most challenging problems for truck drivers, aside from delivering items in excellent condition, is delivering each item on time. Many firms establish challenging delivery goals, asking truck drivers to go above and beyond to accomplish them.
Shortage Of Truck Drivers
For many years, driver shortage has always been an issue. To make matters worse, there are tons of retirements and supply chain demands. While several reasons contribute to this issue, the final consequence is that truck drivers are obliged to travel large distances for many days at a time to ensure that everything in their cargo is delivered on time.
Health Issues
Being a truck driver, like many other vocations, has its own set of health issues. Truck drivers are at a higher risk of obesity, musculoskeletal difficulties, and hypertension, as well as sleep apnea, increased stress, dehydration, and other health concerns.
Sleep Deprivation
In line with health issues, another challenge truck drivers have to deal with is the lack of sleep. It is usual for commercial truck drivers to drive for extended periods when transporting important products across the country. Driving late at night, lengthy distances, and driving for three or more hours at a time all contribute to sleep deprivation, and long inactive hours without sleep can lead to a variety of additional health issues.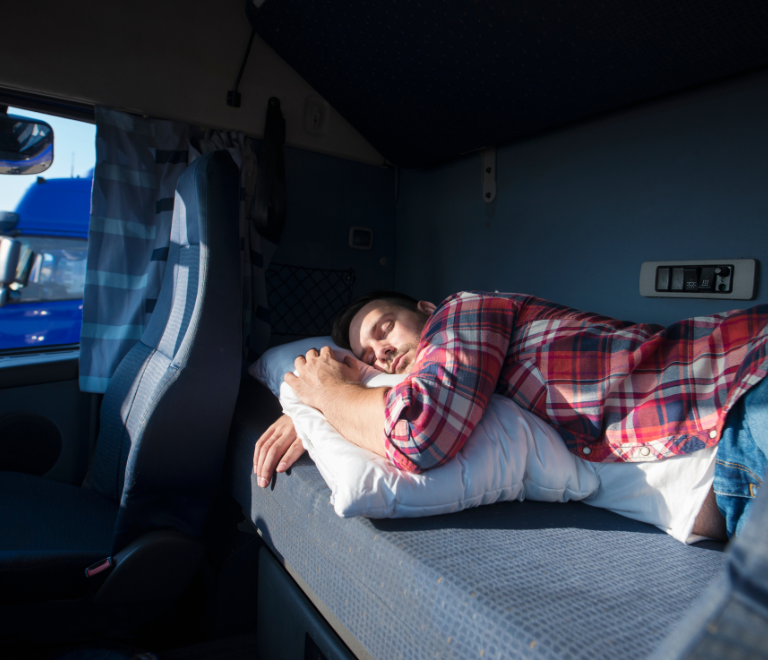 Lack Of Personal Time
Truck drivers are the economic skeleton, moving everything from medicine and food to clothing and diverse resources from one location to another. As a result, many of them are separated from family and loved ones for extended periods. From family occasions to children's birthdays to spending time with friends, many truck drivers struggle to spend quality time with their loved ones as well as themselves.
Staying Safe While On The Road
Truck drivers must be mentally and physically strong to drive for several hours and hundreds of miles without falling asleep behind the wheel due to the nature of the job. While unexpected incidents do occur, this is a given in any industry. As a result, truck drivers must have the skills they need to be prepared for the unexpected and overcome some of the obstacles they face.
While being on the road for a long time may be unique to being a truck driver, it's just like any other occupation that comes with its own set of obstacles. The best approach to prepare your drivers for the unexpected and keep them healthy and safe is to be informed of the challenges they may experience.
It may not be easy, but as long as you belong to a trucking company dedicated to assisting and supporting you in achieving a safe and enjoyable driving experience, it will be worth it.
At Advanced Trucking, our priority is to keep you safe and happy by providing what you need — training and support, competitive compensation, and much more.
Join us today! Call us at 317-978-0276 to get started.