The transportation industry has been grappling with a driver shortage for quite some time, and that's why recruiters and human resource teams need to adapt their approach to driver recruitment. There is an estimate of a hundred sixty thousand shortage of drivers in 2030 and the future industries depend on the company's ability to keep them stay.
If you're looking for quality truck drivers to join your trucking business, we got some strategies and ideas that you might want to consider:
Competitive Compensation And Benefits – Companies offering competitive pay and benefits are very important to entice and have drivers stay. Satisfactory compensation and benefits packages can help make the job more appealing to possible applicants.
Work-Life Balance – Giving them the right hours would not discourage potential drivers. Trying more ways you can offer more flexible schedules that will allow you to have a better work-life balance can allure applicants.
At Advanced Trucking, we give our owner-operators freedom and control of their business so they can have enough time for their family and other matters, too.
Invest In Training And Career Development – Giving out training and development opportunities for both new and experienced drivers. It can better enhance their skills and career development and more likely to grow with the company.
Safety Emphasis – Make them feel safe by highlighting the company's commitment to safety which will also be a factor in considering job options.
Offer Incentives – Consider offering sign-on bonuses or other incentives to attract new drivers to the company.
Supportive Company Culture – Having a positive and supportive environment can make a big difference and make the driver stay within the company. Acknowledging their efforts and creating a sense of community can lead to higher job satisfaction.
Target Underrepresented Groups – Creating a concise profile to increase diversity in the industry. This will avoid discrimination and can help attract new talent pools. Having equal opportunities can lead to a more inclusive and diverse workforce.
Retaining Current Drivers – Find ways how you can retain current employees. Letting their voice be heard and having ways to improve it and creating programs such as driver retention programs.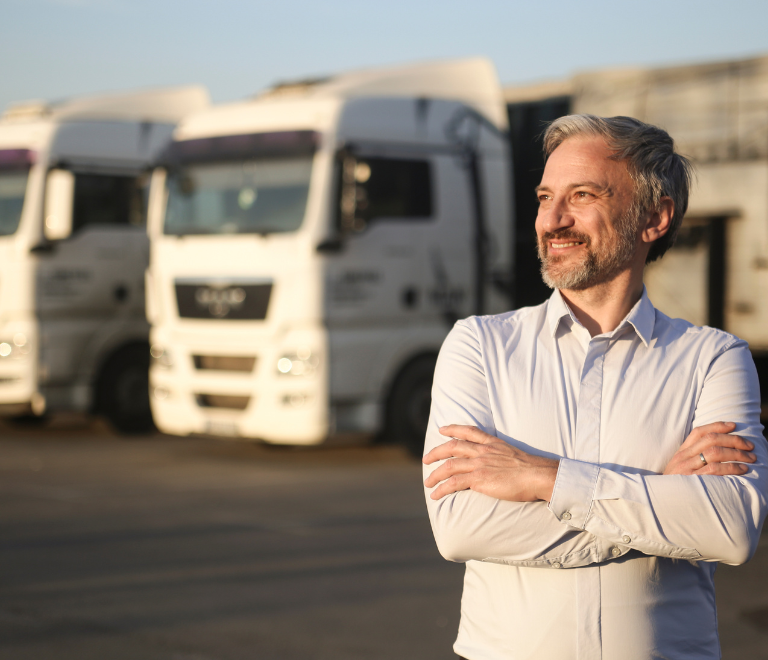 Marketing Strategies
Finding new ways to leg up the competition is a bit challenging, especially with different driver recruiters being in a competitive business. That being said, you need to find the right strategy to elevate the game and attract truck drivers.
If you are one of the people who look at a review or testimonials of people first before buying a product, then you can do the same when applying. You can use reviews and testimonials of current truck drivers as your marketing strategy. It will help your company stand out. Use what's trending and relate it to your marketing strategy.
Using technology to your advantage can also boost your marketing strategies. Some carriers are still using outdated recruiting processes, but stand out by adopting new technology, which not only helps make recruiting easy but also efficient.
Website content can be a great help, too. Regularly update the website to include all current and upcoming events and other details. Upload photos and videos of the company from recent happenings and use of life profiles of your drivers to increase the interest of truck drivers and non-truck drivers. This might help you have a consistent stream of qualified drivers apply and work for you.
Create ads or visual images to attract attention both to truck drivers and other potential applicants. The message should be accurate and clear enough to convey your brand's message, such as your services, goals, mission, etc. to the market.
Use color and creative design elements to make it visually striking and easy to remember while ensuring that it uses the branding guidelines. You can also create an ad that tells a story about the company and its success story. Normally, people are drawn to compelling narratives. Emphasize the benefits they provide to customers and the community. The goal is to establish an emotional connection to your market to stand out.
Get Noticed
If you're a recruiter, think of ways to attract new applicants and continue developing brand recognition, and creating an appealing job advertisement is one of them. It can be difficult at first, but there are a few simple tips you can use to make sure your ads are getting noticed by the drivers you're looking for.
Be Thorough – When posting for a truck driver job ad, be thorough and include details, such as employee value proposition where you share why your company is different from the others, a job title that includes the CDL class type, compensation, benefits, perks, home time route, and schedule, equipment, and qualifications.
Partnering With a Job Distributor – Research potential partners by identifying job distributors that align with your industry and target audience. You have to look for distributors with a strong presence and a wide network of job seekers while ensuring your values and goals are aligned. A successful partnership will depend on mutual understanding and the same outlook.
Once the distributor has the interest, negotiate on the terms and agreements like responsibilities and the duration of the job posting. When established, monitor for results and pool of applicants.
Easy To Read Ad – Posting all the information needed could be overwhelming if not sorted out properly. After gathering all the information you need for a job posting, organize it according to the most important to the least. For instance, put the pay first, haul, and type of run, until you get to smaller details. Another tip is to put bullets instead of plain text or large block text so it's easier to read and find information without scanning through large chunks of text.
Remember, the effectiveness may not only depend on the design but also on how well it complements your overall marketing strategy and your target audience. Surveying a group of people as a sample audience to gather feedback can ensure it achieves the desired impact and success.
Do you have more tips on hiring quality truck drivers? If yes, we'd love to see them in the comment section below.