The transportation of freight tonnage is the key to America's economic success. Trucks haul more than 70% of the freight transported in the United States. Without drivers and this profession, families would be unable to obtain what they require daily.
Every year, over 10.5 billion tons of freight pass through US roadways, with considerably more in Europe and the rest of the world. That means 3.6 million Class 8 heavy-duty trucks are in operation to meet these transportation demands. Each of those trucks needs a driver to pick up things and transport them to their final destination.
The American Trucking Association predicts that tonnage in the United States will increase by at least 25% in the year 2030. In 2019, industrial indexes increased by approximately 7% over the previous year. That being said, if you're looking for a new job or want to generate a consistent income without having much professional experience, being a truck driver might be for you.
However, before joining Indianapolis trucking companies, you should know their pros and cons first.
Pros Of Being A Truck Driver
Truck drivers often make a good income
In the United States, the typical beginning salary for a truck driver with a CDL is $35,000 per year. That price includes all possible routes and hauls. If you're ready to drive across the nation and only spend weekends at home, you can earn twice as much in your first year. There are also options to be owner-operators in the trucking sector, which can help you earn significantly more.
At Advanced Trucking, our owner-operators earn up to 85% to 88% of their earnings, depending on the program they choose to join.
Going back, it is one of the few industries today where you may earn a good living without even having a high school education or a GED. As long as you obtain your CDL, maintain a clean driving record, and fulfill your delivery deadlines, you are on your way to success.
This industry provides excellent job security
There's always a labor shortage in the trucking industry, so there's a good chance for you to find work as long as you get your CDL. On top of that, there's a huge demand for truck drivers.
Keep in mind, however, that to keep your employment, you'll need to avoid illegal drugs and meet other personal conduct criteria. It might be challenging for some, but the good news is that this is a profession you can do for the rest of your life if you desire. Even during recessions, this market is stable, which means there is always the possibility of earning a living. If you want a more autonomous lifestyle, you can even buy your truck and make the open road your home.
It is not difficult to obtain your CDL
If you wish to work as a truck driver, the most important requirement is your ability to operate these vehicles. The good news is that there is training available in the United States and other parts of the world to help you obtain your CDL.
The degree of certification you seek will influence the total cost of your education in this field. The majority of programs' prices range from $3,000 to $7,000. You can begin working immediately after receiving your license.
You will receive the same perks as the majority of other workers
In addition to your compensation, driving for a company will provide you with numerous benefits. That means you'll be eligible for medical insurance, dental insurance, life insurance, vision insurance, and a retirement plan, just like most full-time workers in the United States. Some companies provide their drivers with paid holidays and vacation time. It all relies on how you structure your task and the type of transportation you wish to undertake.
Even if you are a new driver for most agencies, the perks you earn extend to your family. Because there are so few truck drivers in the United States, this advantage might start on your first day of work.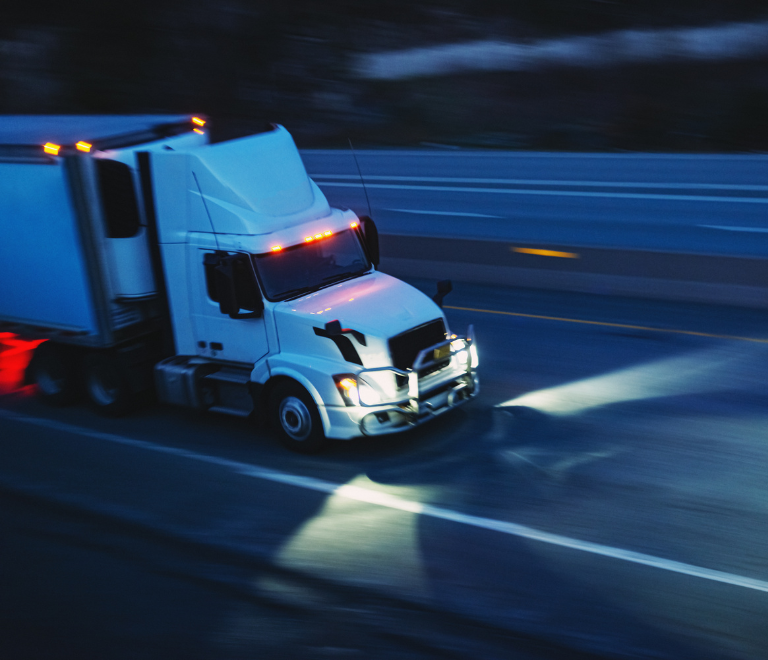 You will be compensated for traveling
If you work as a truck driver, you will be on the road all of the time. You will become acquainted with several towns across the country, seeing many magnificent sights along the route. Even if you spend most of your time on the highway, something is soothing about seeing the wide road. You can even communicate with other drivers via radio, making the highway your office.
Isn't it fun to see sights and travel while getting paid all at the same time?
The truck driving industry is highly independent
One of the primary benefits of being a truck driver is that no one is constantly watching over your shoulder. There will be certain logs and reports to track and file, but you will have complete control over what you do. Every job has expectations and deadlines, but communication is done from afar rather than sitting next to you in the cab. If you drive across the country, your home will accompany you the entire time. You're the one who decides on routes, breaks, and how your time is spent.
Certain routes allow you to gain incentives
Some truck drivers may be eligible for incentives if they choose to take specific loads that are not in high demand by others. Throughout the year, there are opportunities to gain them by attaining particular distance ratings. Some organizations will reward employees for their loyalty or for having an exceptional safety record. This sum is in addition to your salary and any benefits you may receive.
If you work in a team to make faster deliveries and accomplish other incentive goals, it is not uncommon for an operator to earn at least $100,000 per year in their first five years. If you can balance the downsides of being on the road, this career can give you an incredible experience.
You are making a difference in other people's lives
Society sometimes dismisses truck drivers because they enjoy wanderlust or live as vagabonds. If you look around at what people wear, the foods they eat, or the smartphones they use every day, you will see that those products came into their possession as a result of delivery. It can be really pleasant to realize that you play such an important position in today's world. Don't dismiss your sense of accomplishment because you believe you're making a difference. Most people don't know who you are, but you know that what you do improves their lives.
You can put your CDL to work in various ways
A CDL allows you to take on a variety of alternative loads or driving options in the future. This freedom is one of the most valuable advantages of pursuing a career as a truck driver. Flatbed trucks are popular since the jobs pay better, and you'll be hauling everything from sod to planes. Tanker tankers can transport dangerous commodities. Reefer trailers are used to transport chilled items, whereas bull haulers are used to transport livestock.
Based on your road experience, you could potentially work as an instructor or trainer for a CDL company. If you feel like this is not working for you, you can shift to a delivery driver for delivery services, such as the U.S. Postal Service, FedEx, UPS, etc. after obtaining your license.
It is simple for your body to drive a truck
If your job puts a strain on your body regularly, you should think about becoming a truck driver. Driving won't leave you with the aches and pains that construction or other blue-collar professions do. It's an opportunity to supplement your income, and you can even lose weight or manage chronic ailments if you take care of yourself while on the road.
You can indulge your passion for driving
If you enjoy driving, becoming a truck driver is a perfect career choice. Even with all of the problems that come with such a career, some people like spending hours on the road. There will always be risks when driving, but most trucks are the largest vehicles on the road. If something goes wrong, it's usually with the other guy.
These are just some of the advantages of being a truck driver. In the next part, we'll talk about the disadvantages of becoming one.