How many gallons of fuel can a semi-truck hold? It's a crucial question since the answer tells you not only how much fuel you'll need, but also how far your vehicle can travel before stopping to replenish.
So if you want to know the answer, sit back, relax, and continue reading as we talk more about fleet fuelling and tank sizes.
Fuel Tank Sizes: Standard And Custom Tank Capacities
The bigger your semi-truck fuel tank is, the farther the truck will travel. So, how much fuel does a semi truck hold? It depends on the tank size. Fuel tanks come in several sizes, including:
Semi-truck standard configuration: A typical semi-truck can contain 105 gallons of fuel.
Customized semi truck tanks: If you need to travel longer distances with your semi truck without having to refill, you might consider a customized fuel tank. Custom semi truck tank capacities of 160 gallons, 260 gallons, or 400 gallons are the most prevalent.
Interesting Reads:
Tips for Safe Truck Driving That Will Save Lives
Winter Weather Driving Tips For Truckers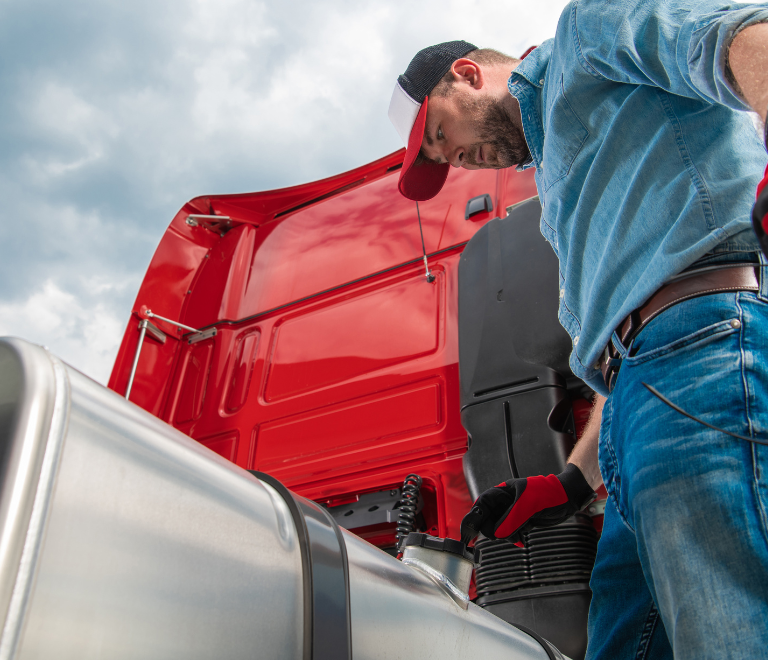 How far can a semi-truck travel on a tank of fuel?
The distance a semi-truck can drive before needing to refuel is determined by several factors, including:
Number of gasoline tanks: Of course, the amount of fuel in the tank is important, but so is the number of fuel tanks. Yes, some semi trucks have more than one fuel tank, allowing them to travel longer distances.
Fuel and tank weight: Load standard limits are in place to protect everyone on the roads. A gallon of diesel fuel normally weighs around 7 pounds. A normal layout semi-truck tank can weigh around 735 pounds at capacity, or more if there is more than one fuel tank on board.
Gas mileage range: A semi-truck's typical gas mileage range is roughly 6.5 miles per fuel gallon. Semi-trucks with a capacity of around 300 gallons can expect to travel about 2,100 miles before needing to refuel.
Do you have more questions about your semi truck? If yes, leave them in the comment box or send us a message at [email protected] today!